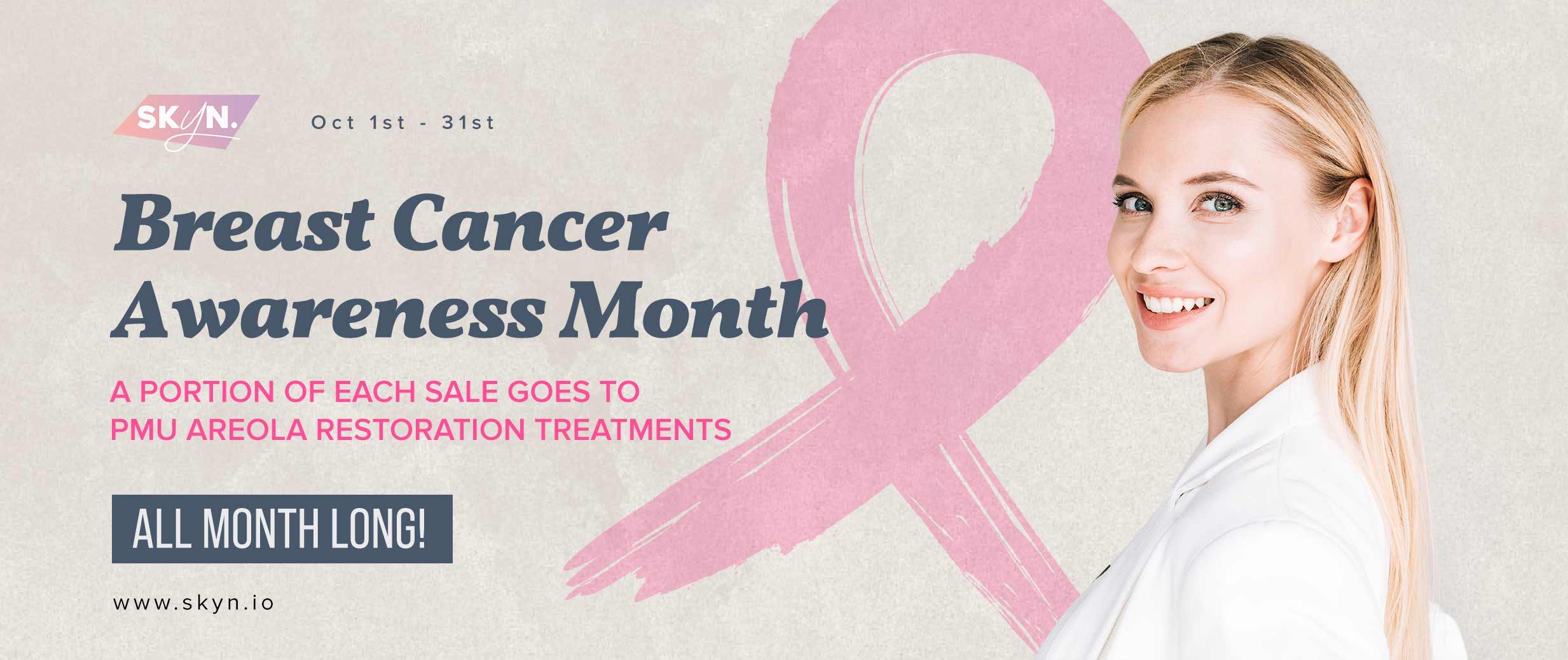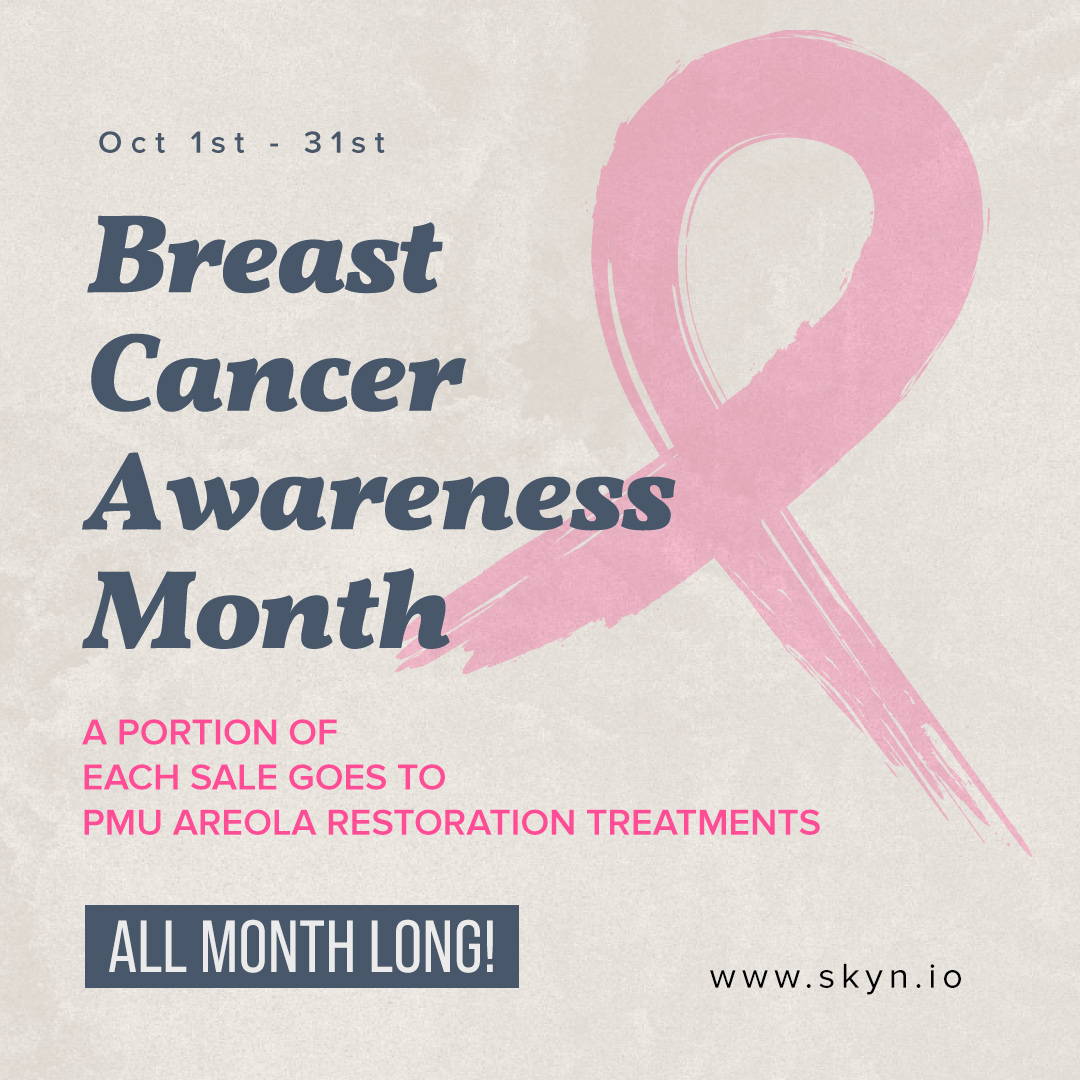 OUR BREAST CANCER AWARENESS MONTH GOAL
In honor of breast cancer awareness month we will be donating funds for the purpose of giving women FREE areola restoration treatments. A portion of every sale will go to helping women around the world feel more confident about herself.
If you're a Areola PMU artist interested in sponsoring this event. Please contact us. Care@skyn.io
Breast Cancer Awareness Month Donation
100% OF PROCEEDS GO TO THE WOMAN IN NEED
We have created a model we are 100% of the proceeds go directly to the woman need. We do this through help of our social media outreach and paid marketing exposure that is donated 100% by Skyn Aesthetics Group LLC. We wanted to find a way to give back without having to send money to a charity we are very little money makes it back to the woman directly in need.
When a customer makes a purchase on our website any day in the month of October we will take a portion of that sale and add it to our breast cancer awareness month fund.
These funds will go directly to women that want Areola Restoration PMU Procedures by working directly with the PMU artist.

If you were a person interested in tapping in to our Breast cancer awareness fund. Please contact the PMU artist that you would like the procedure done by. They will then need to reach out on your behalf. We will send them a contract and they will be able to perform the procedure on you for free. Once they show verification that they have completed the procedure then we will release the funds to that artist.

If you were an artist looking to tap into our breast cancer awareness fund. Please have a client ready to perform the procedure on before inquiring. We will then send you paperwork to verify that you are providing the procedure free of charge and your client will also need to sign the documents. Once we have verified the documents we will send you the funds so that you can still get paid for the procedure.