Hyaluron Pen Treatment
Why the Hyaluron Pen Treatment is the Next Big Sensation for Beauty & Esthetics
Wanna merge your passion for beauty & esthetics with $$$?
Has it always been your dream to enter the professional world of beauty & esthetics?
Current or aspiring "estys" or beauty service providers will want in on this new trend.
Hear it from top earning industry professionals who have improved their earnings once they added the Hyaluron Pen Treatment to their roster of client services.
Unique & lucrative opportunity Regardless of where you are in your journey with beauty & esthetics, or how much experience you have in the industry, the Hyaluron Pen Treatment can provide a unique & lucrative opportunity for beauty enthusiasts like you.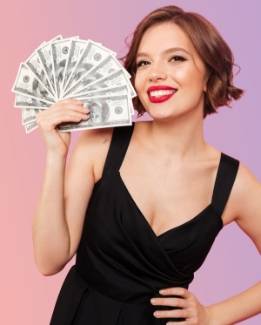 Don't miss out on the right time to catch the wave.
It's all about snagging the right opportunities at the right time.
The esthetics industry is projected to grow nearly 20% until 2029.
As they say, the early adopters get the advantage. When you catch a wave before it's grown huge, you have the chance to sell a great service to a hot market that will only grow hotter.
While there are many good procedures being done, the needle-less Hyaluron Pen Treatment is innovative, non-invasive, & results-based… which is why your future clients will want to come back for more.
If you start now, you could become one of the pioneer Hyaluron Pen service providers in the industry.
At the moment, each procedure typically costs around $500. If you have 10 clients per week, the projected earnings can be a whopping $260,000 yearly!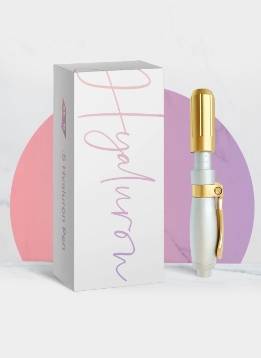 What makes the Hyaluron Pen Treatment innovative? It's the shift towards needle-less fillers.
The Hyaluron Pen uses nano-pressure technology instead of deep injections to bring about results in a simpler, more natural way. This very much appeals to clients who'd rather get results without the scare or poke of a needle!
This device evenly spreads out hyaluronic acid or HA (a natural substance our bodies produce) near the surface of the lips or skin. Unlike traditional needles, using the Pen is a low-risk way to give you or your clients painless results.
This procedure has practically simplified beauty with the help of technology. Once properly trained, you can even safely perform the procedure on yourself!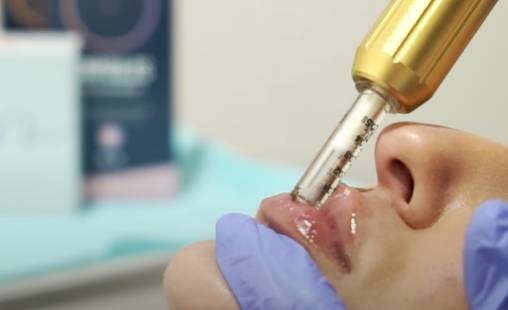 Results for You and Your Clients
The Hyaluron Pen procedure isn't to be taken lightly.
It is not the kind of treatment that will "improve" your skin in a vague way. Rather, it is here to produce targeted results:
• Lip volume enhancement & lip contouring to address thin lips
• Reduction of fine wrinkles around the lips, forehead, & eyes
• Enhance concave areas of the face, cheekbones, or jawline
As hyaluronic acid is a humectant—anything that binds with & retains water—it is popularly added to moisturizers and other top-layer beauty products.
1 molecule of HA can hold up to 1,000 times its weight in water.
This is PROOF that it is super effective in making lips/skin plump, smooth, and hydrated.
While most skincare products only provide temporary improvements, the Hyaluron Pen Treatment produces long-lasting results, usually up to 3-6 months.
This is fantastic for those who don't want anything permanent. Other than that, the results look so natural and irresistible that this can encourage clients to keep coming back for a touch up.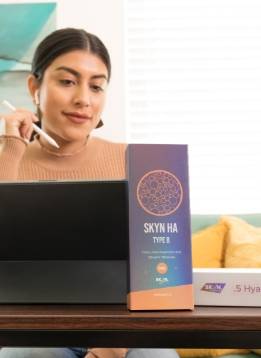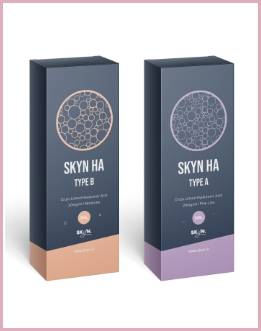 Beauty & Confidence, Simplified
Luscious lips? Smoother face? Wrinkles erased? You've got it.
The Hyaluron Pen Treatment is a simple procedure using a fine technological device that works to improve your experience of beauty.
Yes, natural-looking beauty & confidence can be attained by anyone, easily. And yes, you can spread the excitement by becoming an esthetician or beauty biz owner.
Offering this treatment is one of the best ways to start in the industry! Believe it or not, the Hyaluron Pen procedure is easy to learn, regardless of you having any prior experience in the beauty / esthetics industries. Because it's non-invasive and simple, it also doesn't require a medical license.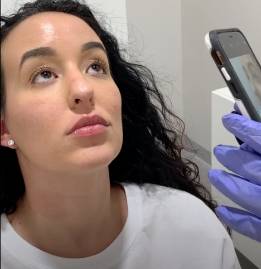 The right network and resources can help you start on your beauty / esthetics journey.
The thing about the Hyaluron Pen procedure is that if you find the right resources created by industry professionals, then they can actually help you learn the ins and outs and get from A to Z pretty quickly. Many people even complete certification courses in 1 to 2 weeks and are certified immediately after.
Of course, not all resources are equal. The good ones you should look out for are:
Very informational to ensure that you perform the procedure correctly and safely. (Think: anatomy, client consultation guidelines, health & safety protocols, disqualifications for treatment, etc…)
Provide you with high-quality training materials to complete the practical exercises (hyaluron pen, ampoules, HA gel, fake skin, etc…)
Talk about the step by steps on how to set up your own business and sell the service to your future clients.
Let you learn at your own pace, from the comfort of your home.
Give you access to continuing support and a team of industry professionals to answer your questions.
Allow you to connect to a community of support with fellow estys (even if you're completely new to this)
Require you to submit course requirements which need to be approved by industry professionals (submit as many times as you need until they allow you to become certified)
Provide industry-standard certifications in the first place (without requiring prior industry experience or a medical license)
This may all seem like a lot, but it's simple to pick it up, especially if you enjoy the idea and the results, and if you know you'll be rewarded too.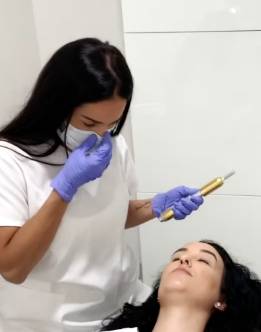 It's a quick return of investment
When you take opportunities in life, you better get the ones that you can take action on right away.
Some courses will let you get a return of investment after only about 2-3 clients.
If you're an existing esthetician, the word can quickly spread about your amazing new service. You can be quickly rewarded because of how much it costs to perform relative to how much it costs to study.
Regardless of where you are on your road to success, just remember to always have the mindset of continually investing in yourself, as that is how you'll get far anywhere!
Learn high quality knowledge and skills and they will stay with you for life; you will be ready to use them the soonest you get a chance.
We hope this will inspire confidence in you as much as your next happy client.
At Skyn Aesthetics, we provide quality information, trusted products, and unmatched training & support to empower passion-driven beauty hustlers to rise up. We hold your hand towards your success in the lucrative esthetics industry. We provide everything you need to get you started on this highly profitable skill until you feel confident enough to perform this procedure.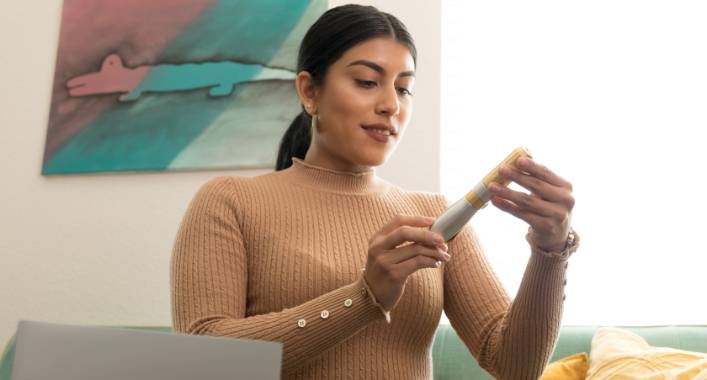 2021 © Skyn Aesthetics Group